Welcome to Reincarnated Registry
It's an electronic greeting card. It's a funny certificate. It's the perfect gift!
Do you think you've been here before or know someone who does?
Here at Reincarnated Registry we validate claims of reincarnation with an 'official' Declaration of Reincarnation.
Were you someone famous? Probably! Most people find that they are the reincarnation of someone very famous. Who will it be? Who do you want it to be?
Show your friends and loved ones who you were the last time around. The perfect novelty gift for any 'new age' soul.
Were you Hannibal, Julius Caesar, Napoleon?

For just $1.37, thats right only $1.37, we will email you a Declaration of Reincarnation declaring you the conquering hero you know you were.
Click to Enlarge Sample
Order now and we create a custom webpage with the declaration and then enter it into our online registry that you can share with your friends and loved ones! Looks great on your MySpace, Facebook, website or digital picture frame!
So go ahead and click Order Now: Get Reincarnated and get your Declaration of Reincarnation today!
But wait there's more:
Order with Paypal and we will email you a free coupon good at any SillyService!
That's right: Buy One, Get One Free!
It's all in good fun, and prefect for a birthday, holiday, or anytime you want to send someone a smile!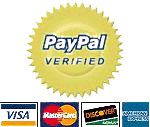 Contact Us | ©2009 Reincarnated Registry



This site and its contents are intended to be humurous and enjoyable for all. Hate speech and libelous or personal attacks will not be tolerated. Complaints and violations will be dealt with promptly without refund or credit!